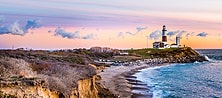 What can you say about going on a cruise around the world? Only in the movies? Only in dreams? Well, in this case reality may just be mimicking art. The trip of a lifetime is available right now.
From one end of this great earth to the other, you"ll travel via the luxury of a cruise ship. Be pampered on board as your home-at-sea makes its way through international waters to far away places.
Select a different Destination.
Cruise Pricing Terms and Conditions
Fares shown are per person, based on double occupancy and may not include government taxes and fees. Images shown are representative only. From prices are based upon the lowest fare and are subject to availability. Your exact price depends upon selected day of departure, departure city, ship, cabin level and class of airfare available. Rates for third and fourth passengers are not shown. All prices and dates are subject to availability. All offers and upgrades are for selected dates, sailings, and cabin categories only, are subject to availability, and are capacity controlled. All prices and dates may not be available at time of booking. All information is subject to change without notice. We reserve the right to correct errors.
Want More Exciting Offers?
Subscribe now to our news letter!